Café Hours: Weekdays - 5:30am to 4pm | Saturday - 7am to 2pm | Sunday - 8am to 1pm
Holiday Hours: Dec. 24 - 7am to Noon | Dec. 25 - Closed | Dec. 26 to 29 - 7am to 1pm | Jan. 1 - Closed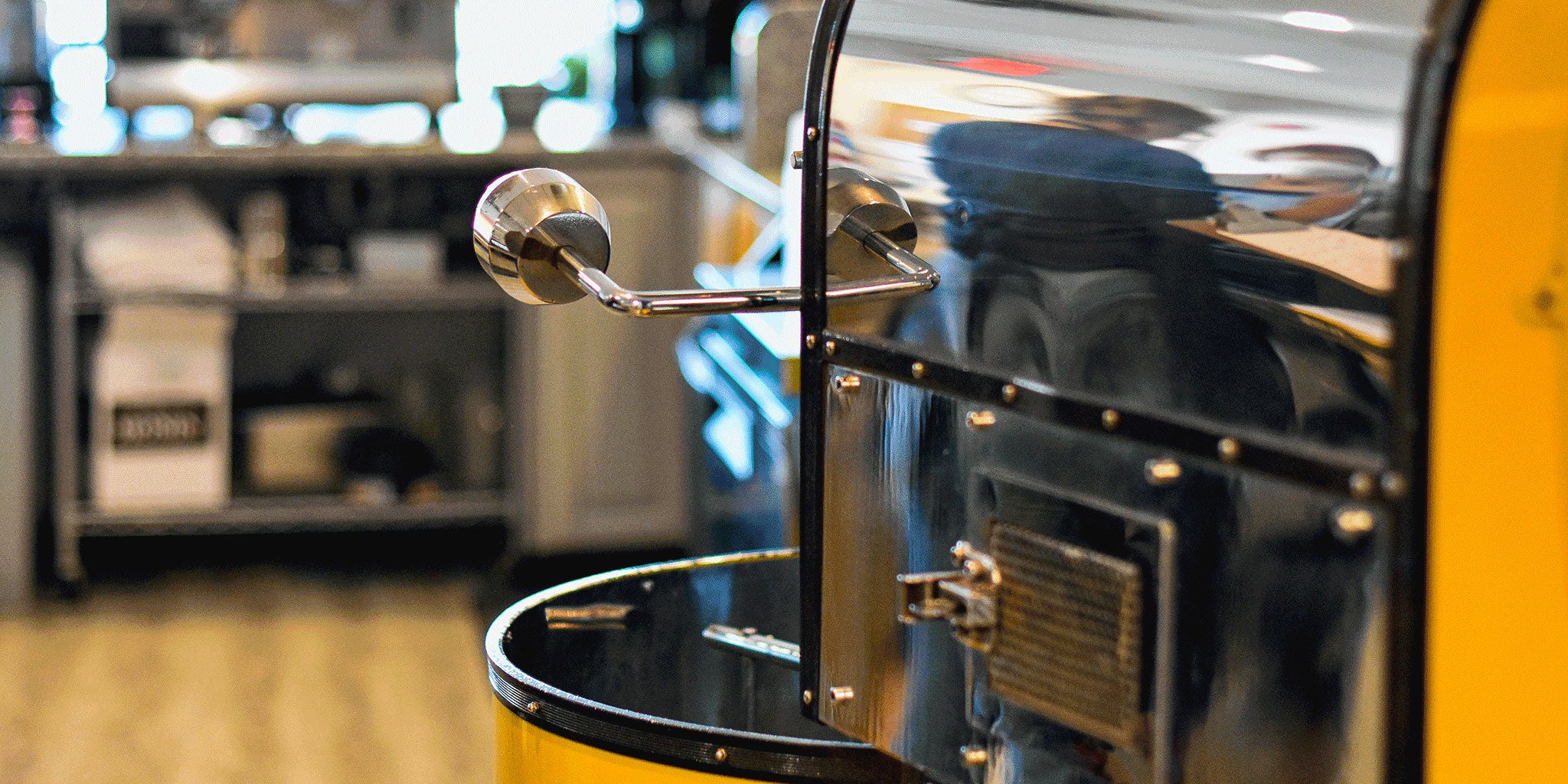 "Excellent coffee!
The renovation looks great. Inside nine tables and chairs to sit and have coffee but love the rocking chairs out front. Plus is they sell beans for home!"
Mary Beth W
"The ladies working in here are always so nice.
The coffee is amazing. Espresso is never burnt. Always a fun crowd in. Definitely a north Kingstown staple!"
Faith F.
"Cute place, espresso was perfect. They have some options to eat like cookies, croissants, cinnamon rolls."

Bianca I G
"Great place to grab a delicious bagel and coffee"

Stephen S
"They roast multiple varieties of beans on site.
Great neighborhood stop, located across from the post office on Post Rd. Friendly staff, and nice atmosphere. Great location to meet up with a friend or business contact. Free WiFi. Good pastry, ample parking. Coffee is really good! Buy fresh roasted to go!"
Melissa D.
"A proper cup of coffee.
Love the Redeye, spiced chai, or just an iced coffee. The coffee was always top notch but this place has come a long way from Updikes as far as the atmosphere goes! And they sell a ton of local products which is nice too!"
Robert W.
"Delicious coffee and yummy dessert/snacks !!
I believe they have seasoned coffees but I had the Capricorn blend today and it was absolutely delicious. The staff is nice and pleasant!"
Kelly A.
"Amazing coffee, great friendly staff
... and a relaxing place to enjoy your coffee. They roast all of their own coffee. Great variety of selections."
Keith B
"We love NoKo,
great coffee, young staff who are 'grinding'. New favorite shop in town! Keep it up."
Maxwell G
"Very friendly staff...
and great bagels. Normally don't leave reviews, but atmosphere and food are great."
Scott C.
"Whole bean coffee available,
... awesome hot and iced options, chill staff. Quick service too"
Nicole A.
"Best coffee in town
with friendly and welcoming atmosphere."
Paula G.
"So great to have great coffee again in NK!
A must stop for hot or cold roasted on premises coffee or take some beans home to brew all day and fill your house with these great tasting and smelling brews! Dont forget a pastry or a bagel to go with too."
Beth C.
"Excellent coffee. Excellent service. Five stars."
Greg W.
"Awesome koffee!!
Emily is the best."
John D
"Great coffee and baked goods and awesome service."
Jacquelyn E
"How can that first sip just set a great tone for the entire rest of the day?"
Nicholas T
"Delights and they
were very nice"
👍 👌 👏
Elijah M
"Incredibly friendly and knowledgeable staff!
Delicious iced coffee, with a smokey undertone!! Played well with the fresh out of the oven chocolate chip cookie!" 🍪
Shannon B
"Stopped in on my way to a meeting in the area for a coffee.
The outside gives more 'Breakfast place with to go coffee' vibes but when I walked in I knew immediately I was in for a great cup of coffee... Getting ready to check out I saw their single source selection and sniffing jars that are genius to have!... Excited to stop in again as well!
William N